Introducing
The 2023 Employee Benefits API Maturity Report
A first-of-its-kind study quantifying the gap between API development and utilization among major benefits carriers.
Where exactly is the benefits industry on its journey toward API-powered digital experiences?

In 2023, Ideon and LIMRA surveyed 25 top workplace benefits carriers to assess exactly that.

The result is an industry-first benchmark, providing an inside look at the current state of carrier APIs, challenges, and the (long) road to universal API adoption.
The report examines:
Real-time data processing
API connectivity with external partners
Where utilization is falling behind development
Areas ripe for carrier innovation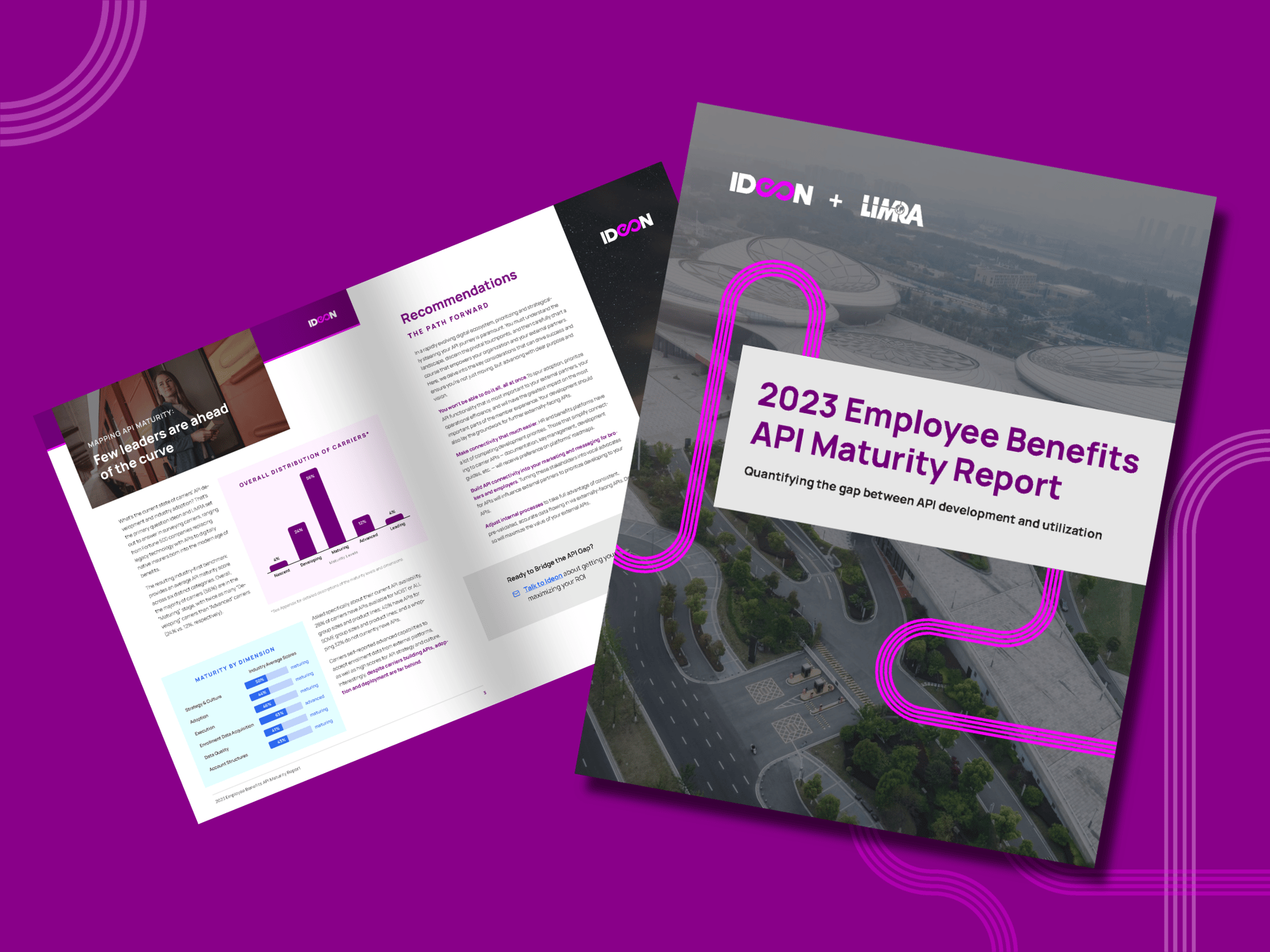 Ideon, LIMRA, and two carriers explore what the report says about the state of the industry. Register here.
Press Release

More from Ideon


About Ideon
Ideon is the way health insurance carriers and employee benefits providers connect with new technology partners to deliver seamless consumer experiences at every stage of the member journey. We are not the websites or apps you use to choose a plan or find a doctor. We are the infrastructure, the 'pipes,' that simplify the complex exchange of quoting, enrollment, and eligibility data between carriers and the technology partners so that they can, in turn, deliver health and employee benefits to hundreds of millions of Americans everyday. Our APIs transmit billions of data points between InsurTech and insurance carriers, powering an amazing benefits experience for all. Faster. Better. Awesomely. To learn more, please visit: www.ideonapi.com